Leading the Way: Childcare & Self-Care Go Hand in Hand
In this dynamic and inspiring presentation, Earl Lambert, Motivational Speaker & Inspirational Storyteller, reminds us of what's most important in our careers as Early Childhood Educators. He shares some teachings of his Indigenous culture and how it applies to todays caregiving practices but also how it applies to taking care of yourself amidst the hustle and bustle of your every day work. Using magic, music, humour and fun audience interaction, he'll leave you feeling inspired in the fundamental role you play as an educator and that much more motivated toward making a difference!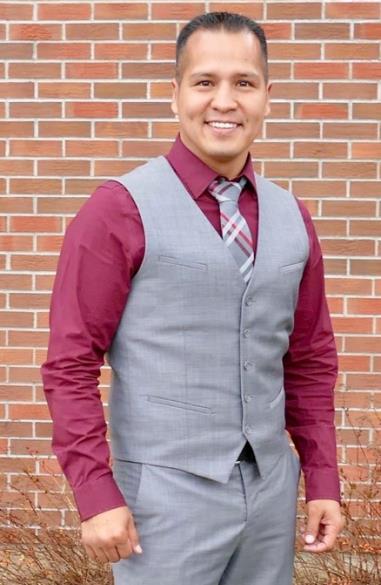 Earl Lambert is a Cree-Métis Warrior who continues to live out his passion as a motivational speaker and inspirational storyteller. 
His dynamic and entertaining way of combining the elements of comedy, music, magic, hip-hop and uplifting energizers with inspirational life-lessons has made him popular with First Nations and organizations across Canada. 
Earl's a certified Life-Coach who attended the University of Northern British Columbia, where he majored in Commerce with a double minor in First Nations studies and Political Science. A successful entrepreneur, he is currently the CEO and President of 3 companies; Warrior Spirit Productions Ltd., WSP Property Investments and lastly, PROUD TO BE Apparel, an increasingly popular clothing line that continues to sell in several countries across the world. 
He lives with a great sense of pride as an Indigenous role-model paving a way for a brighter future. He continues to gain strength from the spiritual teachings of his elders and is well-known for not only his powerfully upbeat energy, but for his positive and optimistic outlook on life. Driven by his passion to motivate others toward making positive life choices and living out their dreams, he remains committed to inspiring others with the gift of his words!