In accordance with Federal/Provincial governments, City of Brantford and local Public Health advisement related to COVID 19, we are taking precautionary measures to protect all those who use our services.  Our Resource Library is temporarily closed.  We can still offer support over the phone 519-759-3833 and or via email at registration@eycbrant.ca.  We apologize for any inconvenience this closure may have caused.
As you are aware, the COVID 19 situation is constantly changing so please check with this website regularly for updates.
We are providing supports to Early Years professionals virtually via workshops and networks.  Please see the calendar in this website for further details.
Exciting News!
If you were a Resource Library member in 2020 your membership fee is being waived for 2021.  Please call us for more information.  We would also appreciate it if you could give us a call and provide your email address.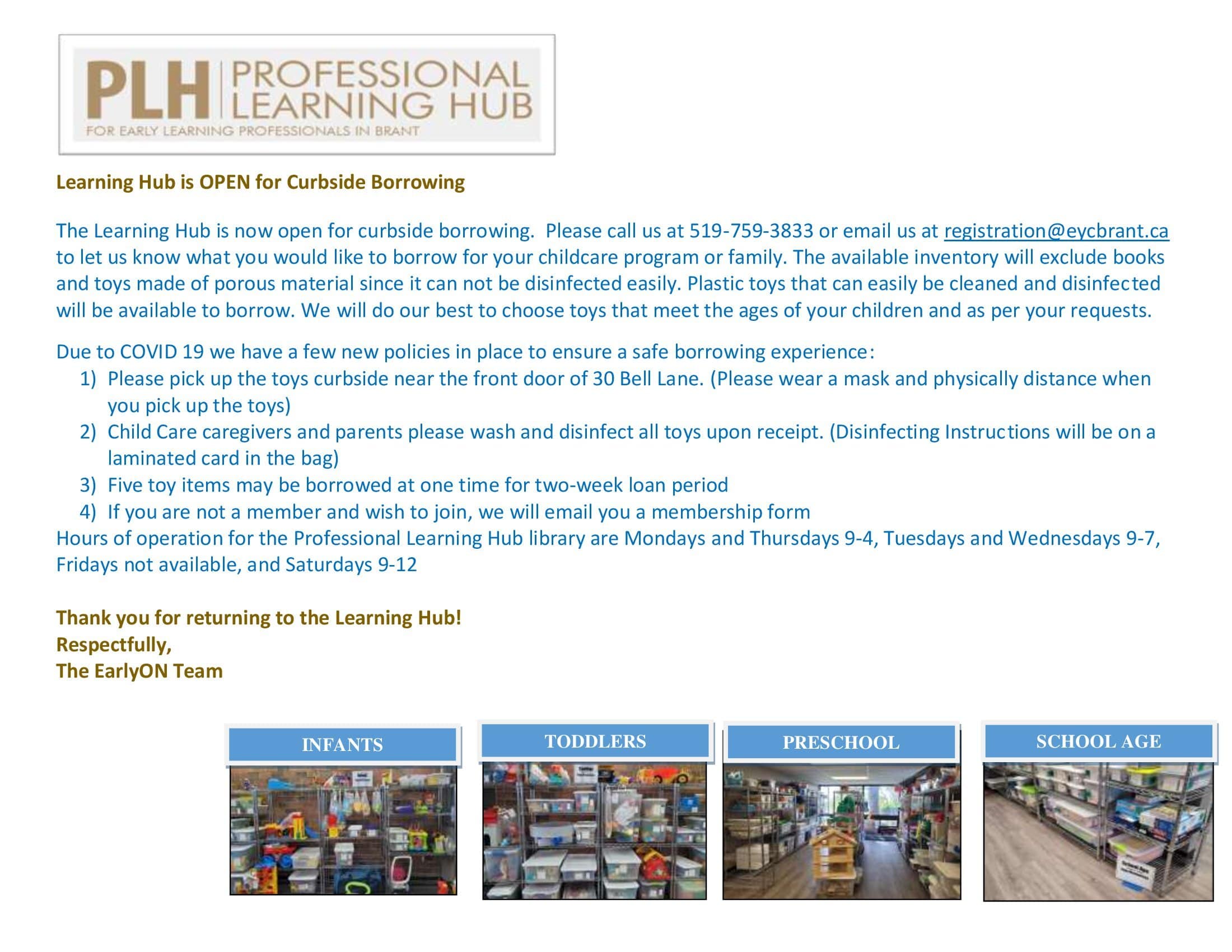 Be sure to click on the article icon under Inspirations to see new articles/information on topics such as mental health, new documents and the newest "How Does Learning Happen" Information.
Professional Learning Hub Quick Links
RECE/ECE RESUME DATABASE
To view our current database of employment opportunities or to upload your resume, visit our Career Opportunities Page here.
CPL CALENDAR
For a list of Educator Events in your area, please visit our CPL Calendar here.
PROFESSIONAL GUIDING DOCUMENTS
PROFESSIONAL GUIDING DOCUMENTS
To find additional resources, click here..