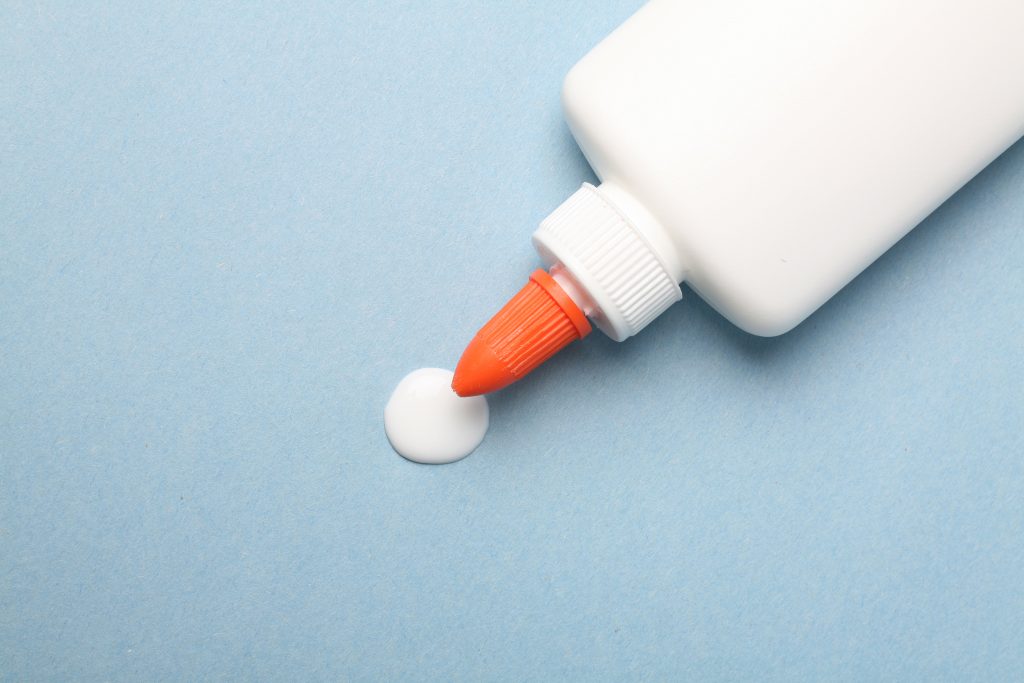 Glue  (Original Author Unknown)
Need: 3/4 cup water
2 tablespoons corn syrup
1 teaspoons white vinegar
1/2 cup cornstarch
3/4 cup cold water
Mix water, syrup and vinegar in small saucepan. Bring to a rolling boil. In small bowl, mix cornstarch and cold water. Add this mixture slowly to first mixture. Stir constantly. Let stand overnight before using.
Paper Mâché  (Original Author Unknown)
Need: 1/3 cup white glue
1/3 cup water
Newspaper
Mix glue and water. Tear newspaper into 1 by 4- to 6-inch strips. Brush the glue on, then put a paper strip. Smooth strip with fingers. Continue on laying down 3 to 4 layers of strips. Let dry for 2 to 3 days.