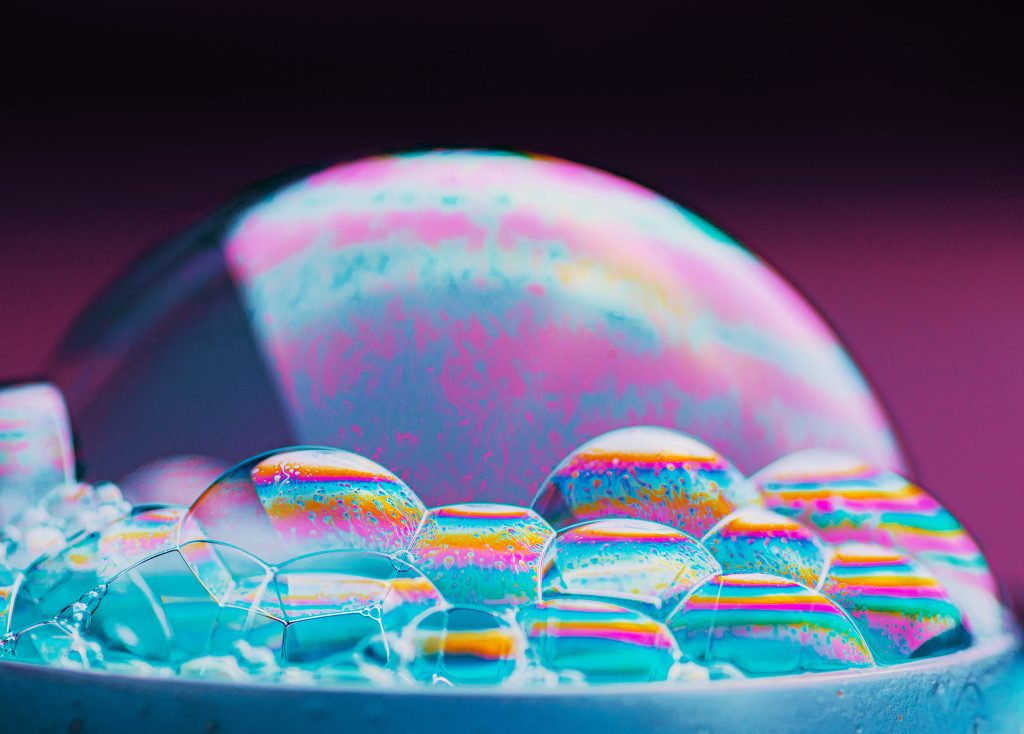 Basic Bubbles
Need: 1 cup water
1/3 cup dish soap (Joy, Sunlight, etc.)
2 Tablespoons light corn syrup
Combine ingredients and enjoy. Try using different objects from your utensil drawer as a bubble wand.
Basic Bubbles 2  (Original Author Unknown)
Need: 1 cup dishwashing detergent (Joy, Dawn or Ajax are best)
1 gallon water
1 tablespoon glycerin (optional-makes stronger bubbles)
Mix all ingredients and let bubbles settle
No More Tears Bubbles  (Original Author Unknown)
This is great for small children!
Need: 1/4 cup no-tears baby shampoo
3/4 cup water
3 tablespoons light corn syrup
Mix all ingredients and let bubbles settle